1. Yesterday we had a 'Celebration of Life' for my Grandpa. My mom and her sisters hosted the event at a nearby hotel and put an announcement in the newspaper for it. We actually had quite a few people show up and almost every table was full. It was nice to see all of the people who loved my Grandpa! I put together a slideshow for the event with pictures of my Grandpa all throughout his life and we played it throughout the day. I think everyone really enjoyed watching it. My Grandma had asked me to write something about my memories of my Grandpa and share it with everyone. I was a nervous wreck and couldn't even get through a practice run of it without crying. I was feeling pretty good about it when we were setting up the event and then my mom started reading it out loud and I cried just hearing it! It finally came time for me to read it in front of everyone and I thought I was going to be just fine. Of course, I made the mistake of looking over at my Grandma and she was crying and I ended up crying two sentences into my speech! Ugh! The best part though was how I was sharing a funny story and I pointed at the slideshow and told everyone there were pictures to go along with the story and BAM, they came on the screen right as I said it. AMAZING considering we did not plan for that! I made it through the middle part and then sobbed through the last paragraph. I am really glad I did it though.
2. I bought the movie Crazy, Stupid, Love at Target yesterday after seeing it was on sale. I hadn't seen it but heard it was super good so I just bought it and figured I'd have to love it! I actually really DID love it! Plus, you really can't go wrong with Ryan Gosling, right? In other movie news, I finally ordered the Harry Potter box set of movies and am super excited to geek out and have a movie marathon. I've actually only seen one or two of the HP movies so it's going to be incredibly exciting for me to see them all! Andrew has already refused to join me though. Sad face.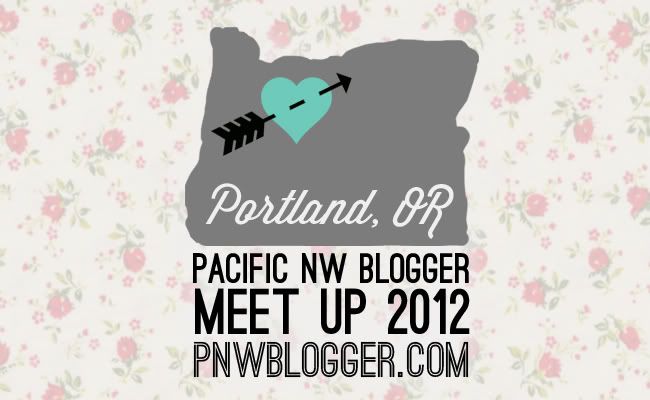 3. I bought my ticket for the PNW Blogger Event last night! I was pumped to see that there was going to be a blogger event in Portland but wasn't sure if I should go. I am super awkward and quiet in person and am terrible at meeting new people. Andrew told me I should just go since it is a good opportunity to meet people and make new friends. Also, Mandy reassured me that everyone will be in the same boat. I think that will make it easier. I'm pretty sure everyone can agree that making friends in your twenties is not an easy feat! My best friend (and fellow blogger) Justine is going as well and we plan on having a blast! Anyone else going?
4. Chopter's birthday is coming up soon. He's going to be three!!! Ahhh, I am getting so old. How is it possible that my baby dog is going to be three?! Anyways, for his birthday gift he is getting his teeth cleaned tomorrow. I am not real thrilled because I hate that they have to put him under for it. It is going to stress me out all day until I pick him up! But getting his teeth cleaned is important and is supposed to keep him healthy so I will deal. :)
Happy Tuesday!