Andrew and I were hanging out with our friend Cassidy last summer when Cassidy asked me which male celebrities I found attractive. I quickly named off some guys and then Cassidy asked Andrew which female celebs he found attractive. ANDREW HAD NO ANSWER!!! I almost felt bad for naming guys off so quickly! I thought maybe he was just trying to be nice and not hurt my feelings so I threw out some names for him but he shot them all down. Megan Fox? No. Angelina Jolie? No. Blake Lively? No. Also, he thinks Mila Kunis looks like a cat and therefore does not think she's that pretty. I took offense to that one, she's one of my favorites! After begging him to just give us one woman he said "I don't know...I guess the blonde girl from Scrubs is pretty attractive." Cassidy and I looked at each other and were like WHAT THE HECK?!?!?! WHAT EVEN IS THAT GIRL'S NAME?!?! OUT OF EVERY FEMALE OUT THERE YOU PICKED THE GIRL FROM SCRUBS?!?! It was quite hilarious. Oh and by the way, her name is Sarah Chalke. And yes she is pretty but not what I was expecting at all.

Anyways, this story brings me to the reason for my post today. Celebrity crushes. Andrew and I once had a conversation about the celebrity crushes I had growing up and the boys whose faces used to cover my bedroom walls. As I shared each past crush with him, he just laughed at me and told me they were all pretty much the same person. I tried to protest but he told me they were all the same 'type' of guy and then he listed the similarities. Now that I look at the list, I kind of see it and understand what he meant. Also, please note that JTT is not on my list because who DIDN'T have a crush on him in the 90's?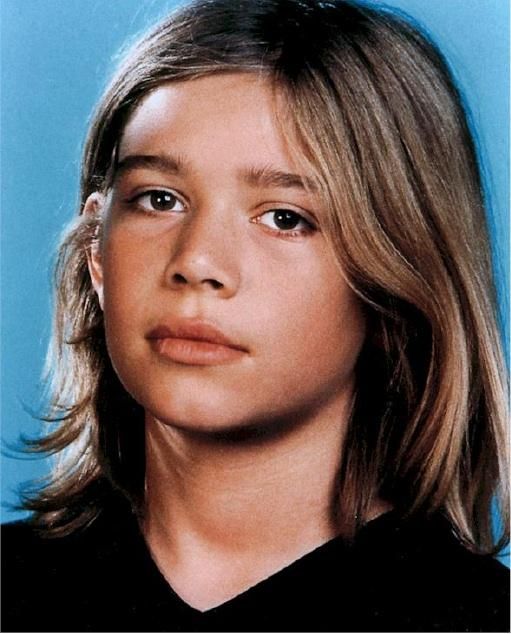 1. Zac Hanson
Zac was probably my biggest crush EVER. I have loved Hanson since the beginning and my room was literally wallpapered with posters of them. Mostly Zac, of course. This is a little embarrassing but eleven year old me used to wear my hair in braids just like he did. I can't believe I'm sharing that but it's true. My mom just did not understand this crush at all, she thought he looked like a little girl. I didn't care what she thought though, as long as I got my Tiger Beat fix.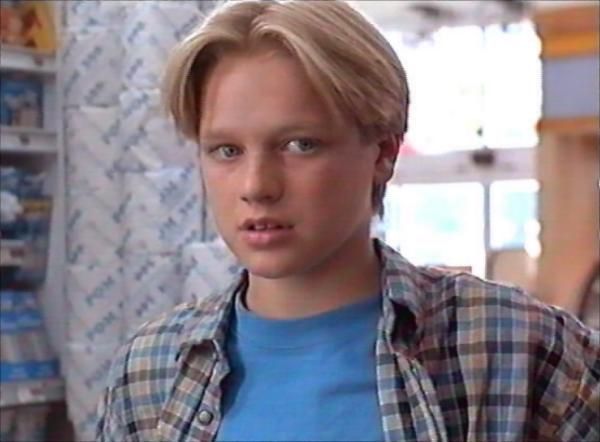 2. Devon Sawa
Devon was in 3 of my favorite movies to watch as a child: Casper, Now and Then and Little Giants. He always played the 'hot guy' that the main female character had a crush on. Younger me was so jealous of Kat at the end of Casper when her ghost boyfriend turned into Devon Sawa. Some people have all the luck.
3. Paul Rudd
Oh man. Paul Rudd in Clueless? He was adorable! Especially that part when he's dancing with Tai and Cher is all "Oh look, Josh is dancing with Tai! He never dances!" The best part is he still looks pretty much the same as he did then.
4. Joseph Gordon-Levitt
So, I used to watch 3rd Rock from the Sun just because I thought JGL was cute. That was literally the only reason I watched it. (Totally had that Nickelodeon magazine!) JGL was also in 10 Things I Hate About You which will always be one of my favorites. Which brings me to...
5. Heath Ledger
Ahhh, Heath. He was just the most perfect Patrick Verona in 10 Things I Hate About You. The scene where he is singing 'Can't Take My Eyes Off Of You' is one of my most favorite movie scenes in history. That smile, that accent, those curls! Oh my! The world misses having you in it, Heath. :(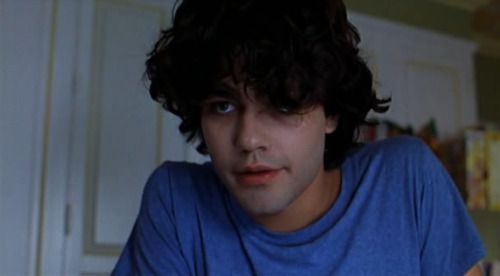 6. Adrian Grenier
Oh Chase Hammond. I could probably watch Drive Me Crazy every day and not get tired of it. It's one of those movies that I just really love and don't have to be in any specific mood to watch. Adrian is super cute in an awkward kind of way in the movie. I actually get a little bummed when Nicole 'cleans him up' because his hair gets gelled and it's a tragedy. Also, the REO Speedwagon car sing-a-long makes me super happy.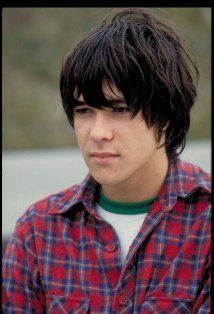 7. Giuseppe Andrews
Giuseppe Andrews in specifically Detroit Rock City. He is just such a bad ass. But he's also polite. It's a strange mix and yet it works so well. Also, he is always wearing flannel. I know he's done other movies (Cabin Fever comes to mind) but he just doesn't seem as likable in anything else I've seen.
8. Danny Masterson
My favorite show on earth is That 70's Show. Hyde is my favorite character and he always seemed to get the best lines! Season 5 was my very favorite season because it's the one where Hyde and Jackie start dating and they are ADORABLE. Again, he is kind of a bad ass but still a sweet boyfriend. Also, I think I must like curly hair on men? I'm just realizing this. Odd.
Sooooo...who was your 90's crush?