On Thursday evening we took a trip to the pumpkin patch with my younger brother and his girlfriend. After I found out she had never been to the Sauvie Island corn maze/pumpkin patch it became my duty to introduce it to her. Andrew and I have been going to Sauvie Island for pumpkin picking and corn mazing since we first started dating.
As soon as we got out there, we decided to eat first as the shops and cafe start to close down earlier. We each ordered a bratwurst and hot apple cider and found a picnic table to sit at while we ate. After we scarfed down our food, we headed over to the hay ride area to wait in line for the next tractor.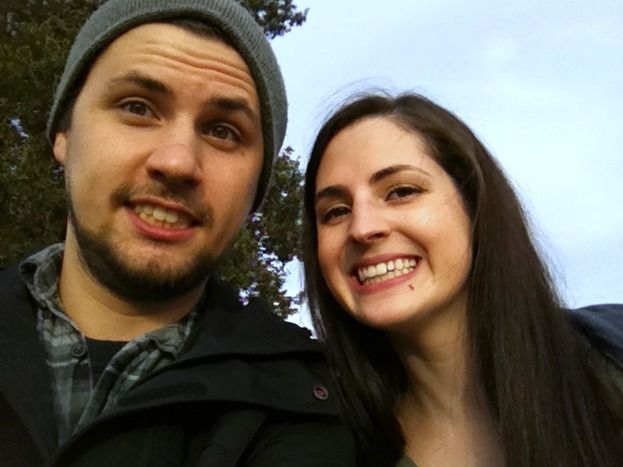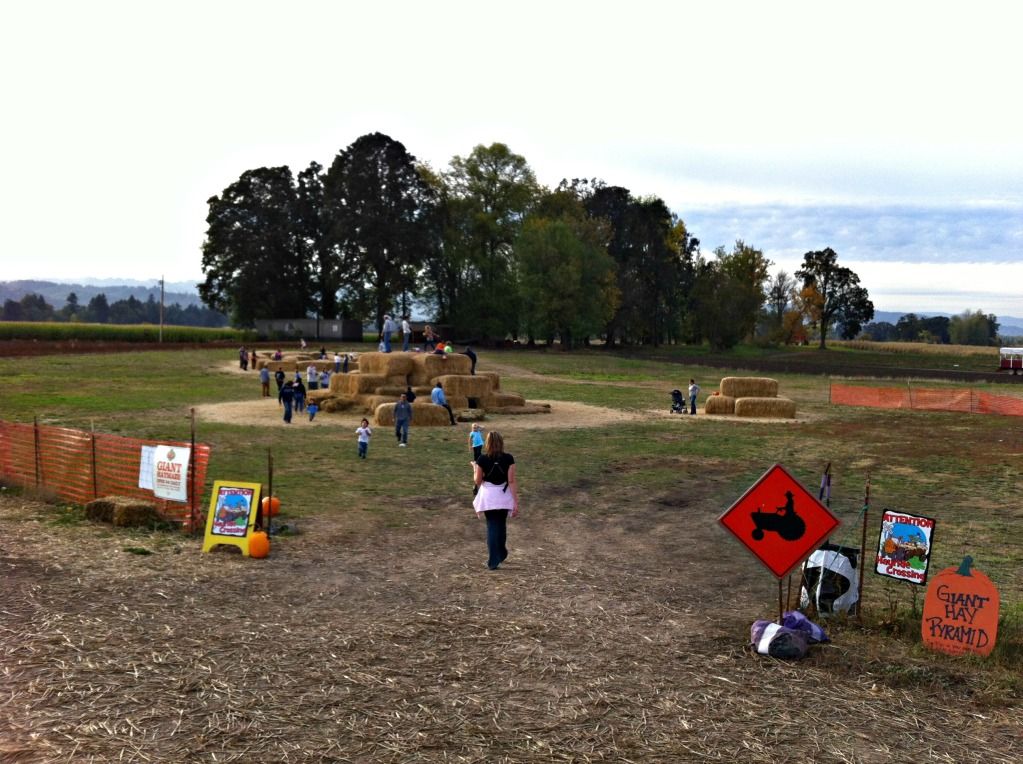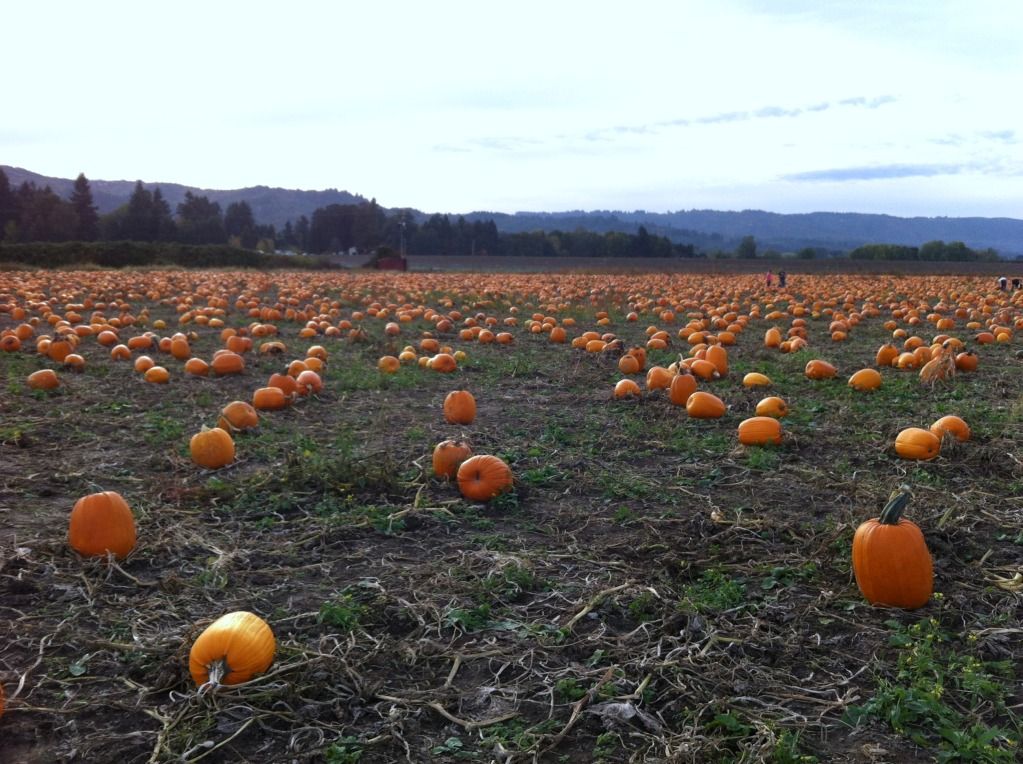 They are just the cutest.
The pumpkins this year were the largest I've ever seen them. It was insane.
Andrew pulling the vines off of my pumpkin selection. It was so perfect and also 35 lbs. Yikes.
After putting our pumpkins in the car, we ran over to grab tickets for the corn maze before they stopped selling tickets for the night. This year the maze was themed 'Portlandia' and yes, they put a bird on it.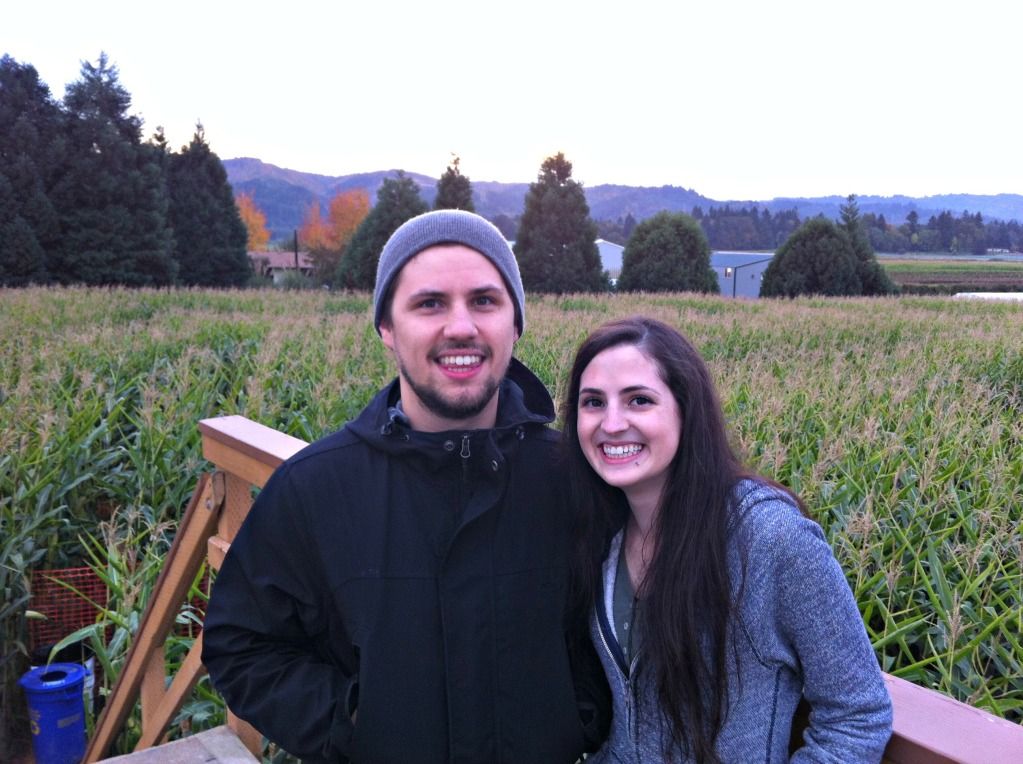 I can actually see the resemblance between my brother and I in this picture.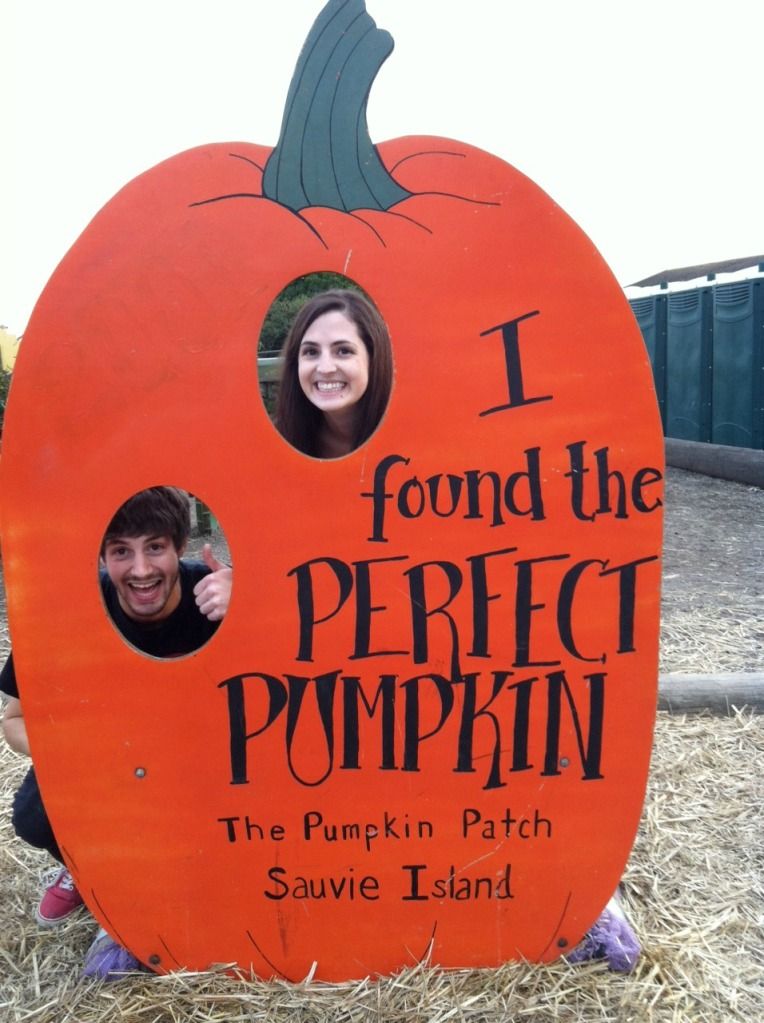 After the pumpkin patch we picked up a pizza and some beer and finished the night at our place watching Hocus Pocus. Because it is not Halloween until you watch Hocus Pocus. Am I right?